Working together, to create something YOUnique
Online Audio Mix and Master Services
RapBeatsOne Studio offers radio-ready quality mix and master professional services. It is the passion of my life and I invest my soul in every song until it sounds perfect.
Our online audio mixing and mastering services
With RapBeatsOne Studio, opt for inexpensive online audio mix and mastering! After your order, our sound engineers take care of everything and are present throughout your project. Send us your separate tracks for our complete service: audio mix and mastering or your song for a single mastering.
Our priority is your satisfaction, so we'll do as many touch-ups as you want. The rendering will be of quality and will meet all your requirements. Our online mix and mastering studio supports you in all your musical projects and whatever the style. Indeed, we work with all types of artists who record in home studios or professional studios. 
Our studio harmonizes your songs and reveals their potential thanks to professional audio mastering. When ordering for audio mix and mastering, let us know your wishes and expectations. The work of your piece will be more than personal and adapted to your needs. 
So if you have a musical project and need our know-how and experience, contact us! Or order your audio mix and mastering online now.
This is how mix and master services work:
Online mix and master studio
RapBeats.one Studio is a professional online mix and master studio. You can entrust us with your musical projects at unbeatable prices. After recording your tracks (vocals and/or virtual or physical instruments), you can send them to us for editing, mixing, and mastering.
This involves, among other things, grouping your different recordings while processing them separately to create the perfect song that suits you.
Why choose our online mixing and mastering studio?
We work with many artists from all walks of life. In addition, we master all musical styles but we are pros at rap beats. And above all, we will always carry out as much retouching as you want in order to obtain a rendering that suits you.
Our team of sound engineers has exceptional equipment as well as the latest plugins in terms of Mixing and Mastering.
We met artists working in Home-Studio, like artists working in professional studios. Today, we offer our experience through our exclusive training courses, in order to teach you how to carry out your own professional Mixing and Mastering from home.
The entire team of the  RapBeats.one Studio is an online mix and master studio supports you throughout your musical projects.
Our mix and master values


The studio that listens to you
SATISFACTION GUARANTEED
With RapBeats.one Studio, do not take any risks, we will always carry out as many mixes and master alterations as necessary on your project until you are fully satisfied.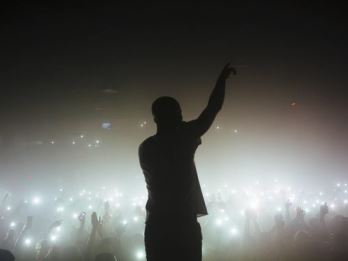 SECURITY
Your creations are only accessible to mix and master sound engineers who are members of our studio, rigorously selected by us.

Don't forget to play the music, not the instrument
Mix and Master References:
Do you have a musical project? Contact us